Our year traditionally starts on Mayday at 6.30 a.m., at Ickwell's permanent maypole, near Biggleswade, with Bedford Morris Men. We welcome the audience to another Mayday, sing, dance individually and collectively for about 30 minutes, then organise country dancing for as many as will (with many in wellington boots!) for about another half an hour, then it's all over for another year. Many of us then repair to a local pub for an early breakfast before touring local schools or villages.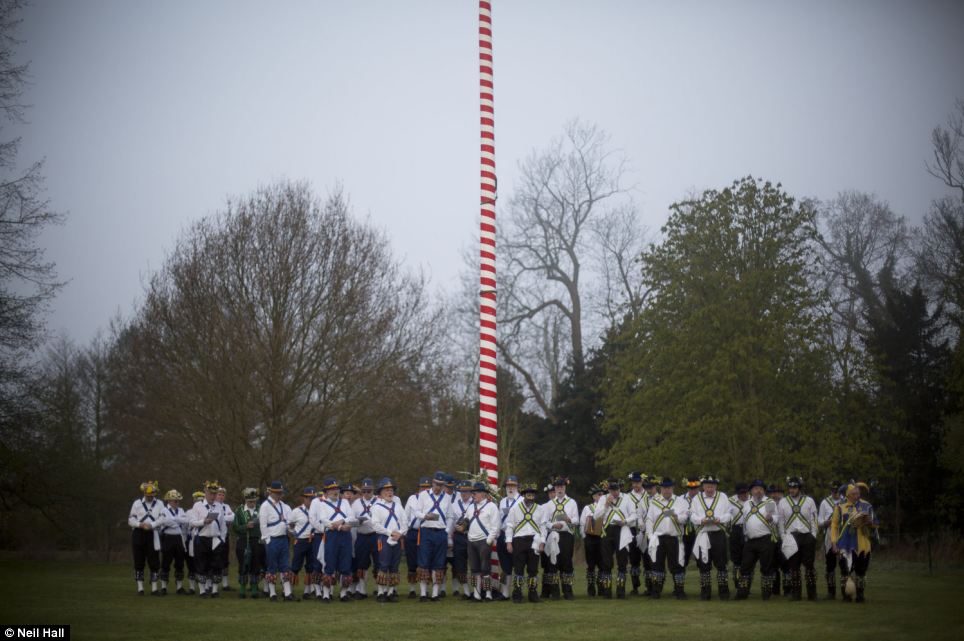 Many Morris sides throughout the country will be dancing at about this time on May 1st, with some brave souls following the old tradition of  'dancing the sun up' at about 5.30 a.m. This ancient ceremony does, of course, ensure that the crops grow well for the following season, and that the harvest will be plentiful in the autumn.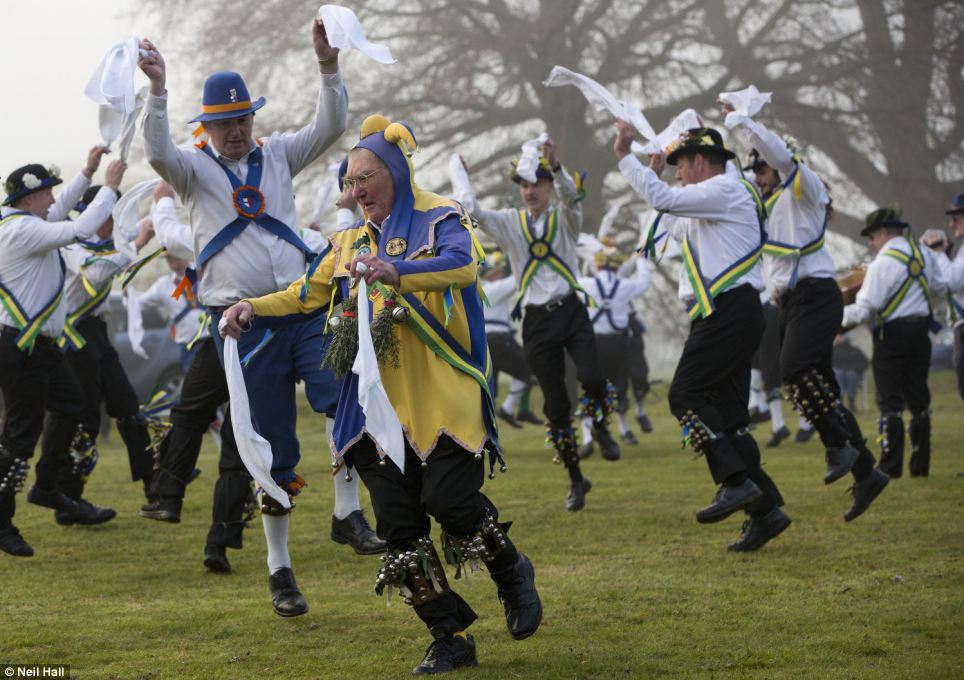 We display throughout the summer, at pubs on Thursday evenings, and at fetes and pubs etc around Letchworth at weekends. We also have occasional Days or Weekends of Dance – we travelled to Suffolk in 2018, and danced in Southwold, Walberswick and Aldeburgh, and in 2019 journeyed by coach to Kidderminster, travelled by steam on the Severn Valley Railway from there to Bridgnorth and danced in both towns.
Sometimes we organise trips abroad, and have danced at Letchworth's twin towns of Chagny in France and Wissen in Germany, as well as on the cross-channel ferry!
About the beginning of October we start our practice season, and welcome new men and women as dancers or musicians, with or without experience. All are welcome at Wilbury Hall, (behind St Thomas's church), Bedford Road, Letchworth on Thursdays from 8 to 10 p.m. Afterwards some of us will just about have enough energy to down a pint or two at the local pub…
The practice season finishes at the end of April, with the members rejuvenated, having perfected all the dances for the season, and raring to dance out on Mayday and during the summer – well, that's the theory, anyway!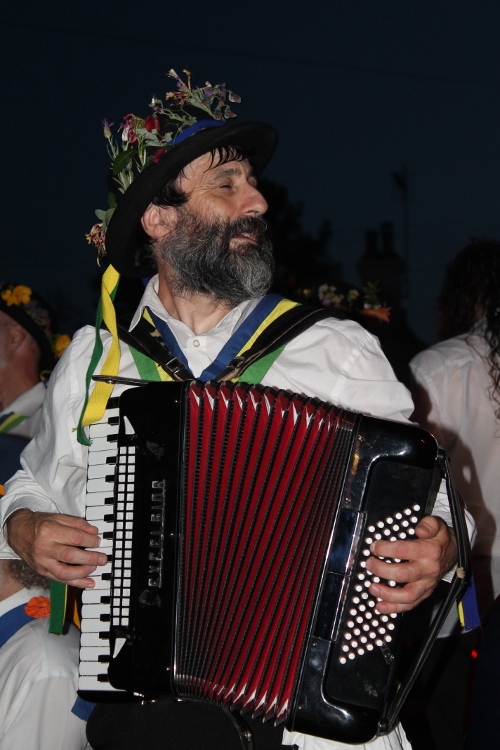 Martin Butler concentrating hard…