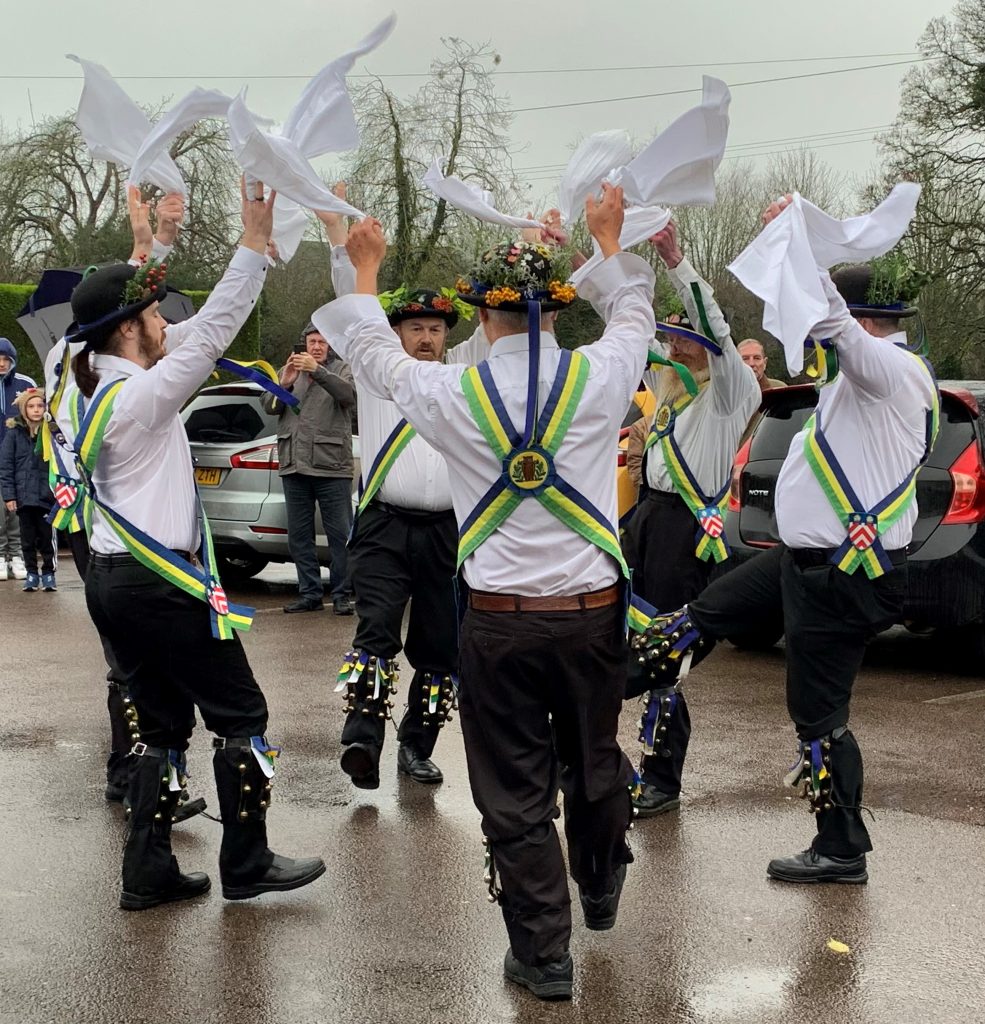 We agreed in November 2021 to admit women to the side, and now have three couples and another two women practising regularly with us (November 2022). We practise weekly on Thursdays, 8-10 p.m. at Wilbury Hall, (behind St Thomas's church), Bedford Road, Letchworth, this year starting Thursday 14th September 2023 to the end of April, then dance out in the summer.

All new recruits are welcome, as dancers or musicians, men or women, and there's no cost until you're invited to join and get the kit.

We don't require any previous experience, and most of our members joined as complete beginners. We don't judge, just try to teach and guide people through the various hand and foot movements. It's very satisfying for all of us when a new recruit becomes proficient enough to join in!
Ideally ring Andrew, our Bagman (secretary) first (see the Contact page), to have a chat about the venue and about the Morris generally.
We look forward to meeting you!