Welcome to the home page of Letchworth Morris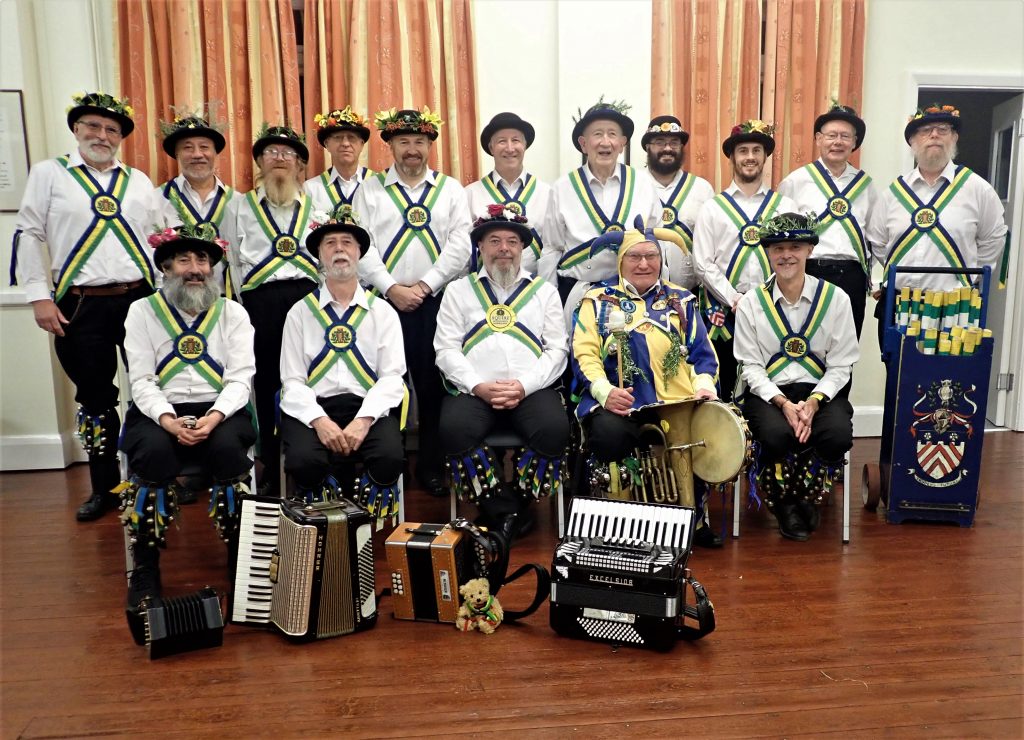 Most of the side, November 2021
We were founded in 1922 and are one of the original six sides (or clubs) who formed the Morris Ring (www.themorrisring.org) in 1934. We are proud to continue the tradition of Morris dancing in the Cotswold style in the Letchworth area.
BREAKING NEWS: At an EGM in November 2021 we unanimously agreed that from then on we would be happy to admit women and girls to practise and dance with us, or to join the musicians if they preferred. This is part of a general recruitment drive, in which we're trying to lower our average age, and bring new enthusiasm to the side. We've already had a couple, Jane and Tim, join us at practice on Thursday last (25th Nov), and hope to see more soon!
We normally practise at Radwell village hall, near Baldock, Herts on Thursday evenings from 8 – 10 p.m. during the winter – generally from the beginning of October to the end of April – but the Covid-19 pandemic changed everything in 2020.
Thankfully we returned to practising weekly at Radwell village hall on Thursday 7th October, 2021.
Any people interested in joining us, either as dancers or musicians will be warmly welcomed, on that day and subsequent Thursdays. Ideally have a word with the Bagman first (see contacts page), to check directions and have a quick chat about the Morris generally.