We were 100 years old in 2022, and we celebrated in style!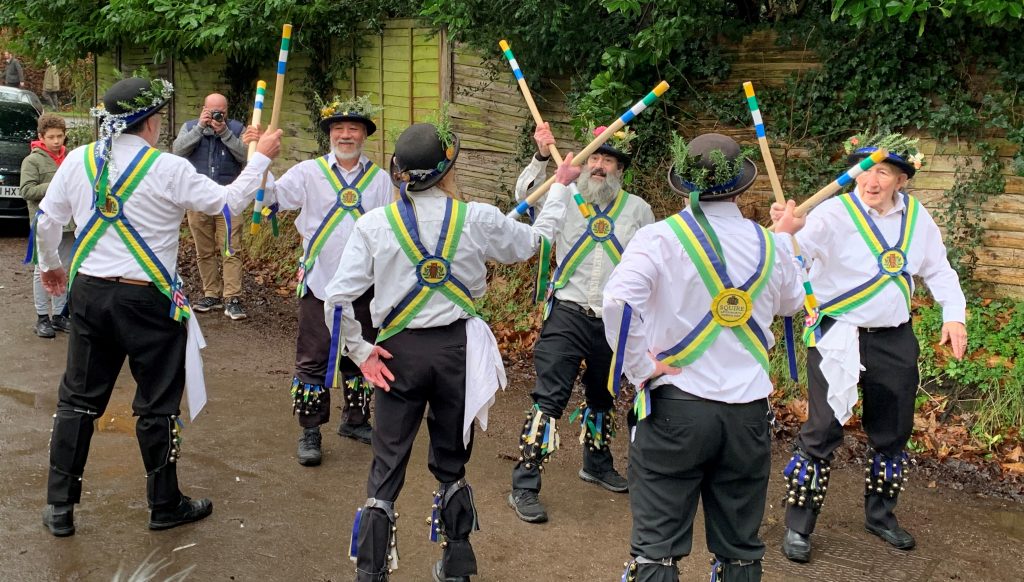 100 years ago in the newly built 'Garden City' of Letchworth, a group of folk dance enthusiasts decided to start a Morris dance club, or side. They had already been active for some years, incorporating morris dances into displays of mainly folk dancing, but in 1922 decided to separate the two activities. Letchworth Morris Men were born, and thrived in the unusual arts and crafts atmosphere of the town, so much that in 1934 they founded, together with five other clubs, the Morris Ring, an association of men's Morris sides. This grew and prospered into an internationally known and respected umbrella organisation of some 180 sides from all over the world, which has played a hugely important role in encouraging the performance and preserving the music and dances of the Morris tradition.
This year Letchworth Morris was 100 years old, and we celebrated throughout the year, with many displays at the traditional village pubs and local fetes, but our biggest event was on the weekend of 16/17th July. Two coaches full of Morris people from many different sides around the country toured the local area on the Saturday, including displays in Letchworth town centre. Then on Sunday morning a massed display of some 100 dancers amazed and delighted the visitors to the Shuttleworth Collection near Biggleswade (www.shuttleworth.org), with its huge and fascinating display of airworthy aircraft, plus vintage cars and motorbikes, and many other extraordinary exhibits.