Welcome to the home page of Letchworth Morris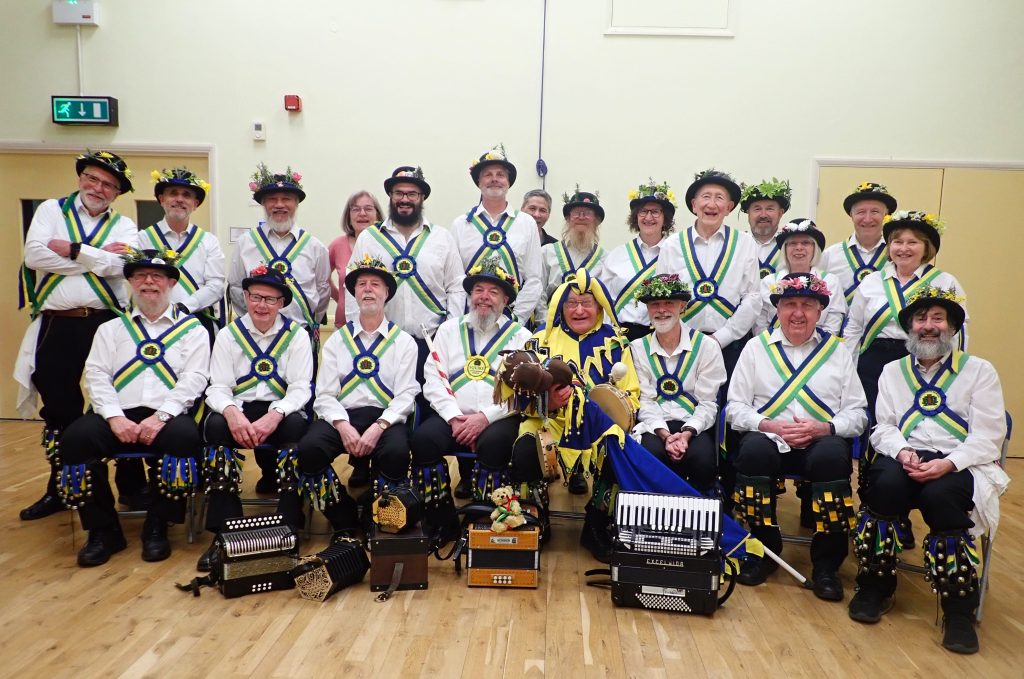 Most of the side, April 2023
We were established in 1922 and are one of the original six sides (or clubs) who formed the Morris Ring (www.themorrisring.org) in 1934. We are proud to continue the tradition of Morris dancing in the Cotswold style in the Letchworth area.
We practise at Wilbury Hall (behind St Thomas's church), Bedford Road, Letchworth, on Thursday evenings from 8 – 10 p.m. during the winter – this year from Thursday 14th September 2023 to the end of April 2024. From 1st May we dance out at pubs most Thursday evenings, with occasional fetes, weddings, days of dance and other celebrations at weekends.
Any people interested in joining us, either as dancers or musicians will be warmly welcomed. Ideally have a word with the Bagman first (see contacts page), to check directions and have a quick chat about the Morris generally.