Morris is a very sociable pastime, and there are many other events which we attend or organise with other morris sides – men's, women's and mixed. These occur throughout the year, and include teaching weekends for a specific style of dance, get-togethers with other sides for evenings of dancing, beer and food, and national and international events over weekends with tours of local pubs, displays in town and city centres and formal feasts.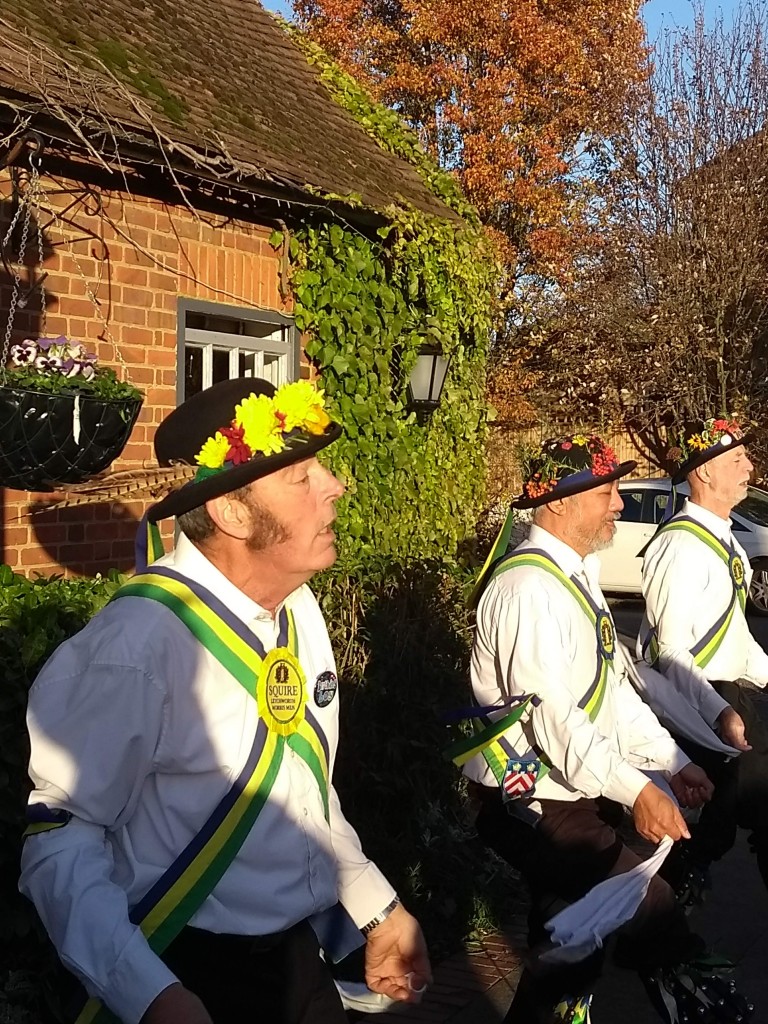 The Squire's birthday celebration, Great Wymondley, 2018
We danced on Boxing Day 2021 at The Fox, Willian, near Letchworth at 12.30 p.m. and then at The Three Horseshoes just 200 yards away at 1.30 p.m., as we have in previous years.
There's also the Dunton Wassail on 8th January, from 6.30 p.m., with Bedford Morris Men, with celebrations afterwards in the March Hare.
We'll publish further details of our summer programme as soon as they're finalised, generally in April.